About us
When you think Mahendra Brothers, you consciously think diamonds
Established in 1960, Mahendra Brothers have become thoroughly integral to the diamond business. It is but natural that our association with diamonds is inseparable. When you think Mahendra Brothers, you consciously think diamonds.
The group's foray into the diamond business began way back in 1940. A manufacturing Sightholder of the Diamond Trading Company (DTC) since 1969, one of the first in India, the company has moved from strength to strength over the years.
Our connection with diamonds is apparent since for over 50 years, Mahendra Brothers has been and maintains to be a one-stop destination for diamonds. With a wide array of diamonds ranging from round, princess, marquise, taper and baguettes in all qualities from 300 per carat to 2 carats in VVS to I3 clarities, we are preferred partners to clients across the world. Spanning across the four Cs, our diamonds continually begets value for our reputed clients across the world.
Robust partnerships in procurement have ensured a steady supply of rough diamonds, culminating in a consistent quality of polished diamonds and jewellery. Value addition at every stage, from sourcing to retailing, enables us to customize every carat we manufacture according to every customer's personal needs.
Mahendra Brothers' long lasting affinity with diamonds is derived from our willful dedication to: Think Diamonds.
Vision
Our vision is to be the preferred partner and best value creator in the diamond and jewellery industry.
Guiding us, are our values of:
| | |
| --- | --- |
| • | Ethical Business Practices |
| • | Transparency |
| • | Teamwork |
| • | Trust |
| • | Respect |
| • | Forging long-term relationships |
| • | Humility |
| • | Pursuit of excellence |
RJC compliance policy
We, as a member of Responsible Jewellery Council (RJC) along with the entities covered in the membership scope, are committed to complying with the code of practices of RJC.
We shall strive to:
| | |
| --- | --- |
| • | Adhere to ethical business practices. |
| • | Uphold fundamental human rights, treat workers with respect, encourage diverse workforce and provide a safe working environment. |
| • | Promote efficient use of resources and energy. |
| • | Comply with the applicable laws. |
| • | Manage business risks including contractors, suppliers and partners. |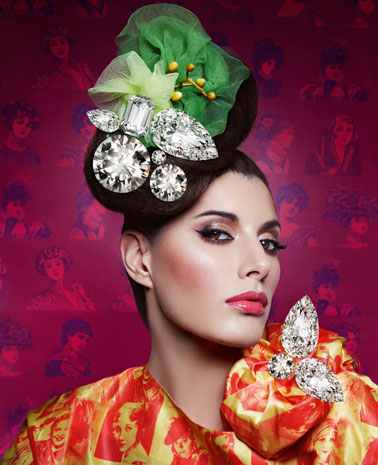 For over 50 years, we are preferred partners to clients across the world.